The U.Lab MOOC course book is  Leading from the Emerging Future: From Ego-System to Eco-System Economics by C. Otto Scharmer and Katrin Kaufer, 2013
MITx u.lab: Education As Activating Social Fields is a post written by Otto Scharmer at the end of the U.Lab course. It describes the course and how it was experienced, drawing on responses given by the participants during activities that were part of the course. He comments that:
From the perspective of the course co-facilitation team, the whole u.lab experience felt like a journey of profound personal, relational, and institutional inversion. To invert something means to turn it inside-out or outside-in. In the case of the u.lab, not only was the classroom experience inverted, but so was the conversation among learners and the learners' cognitive experience.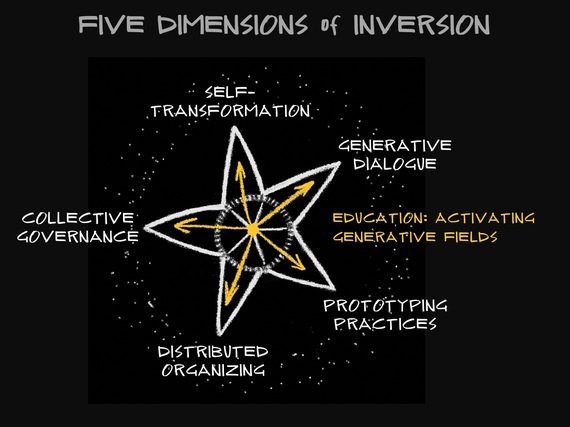 Figure 1: Inverting the 21st-Century University: 5 Core Dimensions
I heard about the U.Lab MOOC (Massive Open Online Course) through Impact Hub Westminster and joined the learning circle there, organised by Floree Zama-Neagra.
For more about the course see – Transforming Business, Society, and Self with U.Lab

U.Lab learning circles were also organised at the other Impact Hubs in London – Brixton, Kings Cross and Islington. Some of us in the circles found that we needed more time to get through the course materials. Fortunately they remain available.
On December 17th 2015 participants from Kings Cross Hub and Hub Westminster went to Hub Islington to join the participants there for the fourth and final live session of the course. Afterwards we agreed that some of us would continue having meetings at the start of 2106 arranged through the facebook group – MITx U.Lab London Hub where it says:
As discussions have progressed it seems is a definite desire from some of us to continue to go deeper with the U.Lab material in the first 3 months of 2016 starting mid Jan. This next stage would be hosted at Impact Hub Kings Cross and would require at least the provisional Hub membership.
The consensus has been that rather than do another course we would like to engage in a self organised and co-created process with a desire to hopefully prototype a project together. Also we are open to others joining in this, however a pre-requisite is that anyone joining us would have to have gone through the U.Lab course material.
Other people familiar with U.Lab are also welcome to join.
Other connections
There are many connections between ULab in London, Teal in London, and Holacracy in London with various people involved in all three – see the initiatives page for links.